Yesterday, 20th May, 2021, a webinar and panel discussion "Innovative Practices in Digital Marketing" were successfully held in Zoom.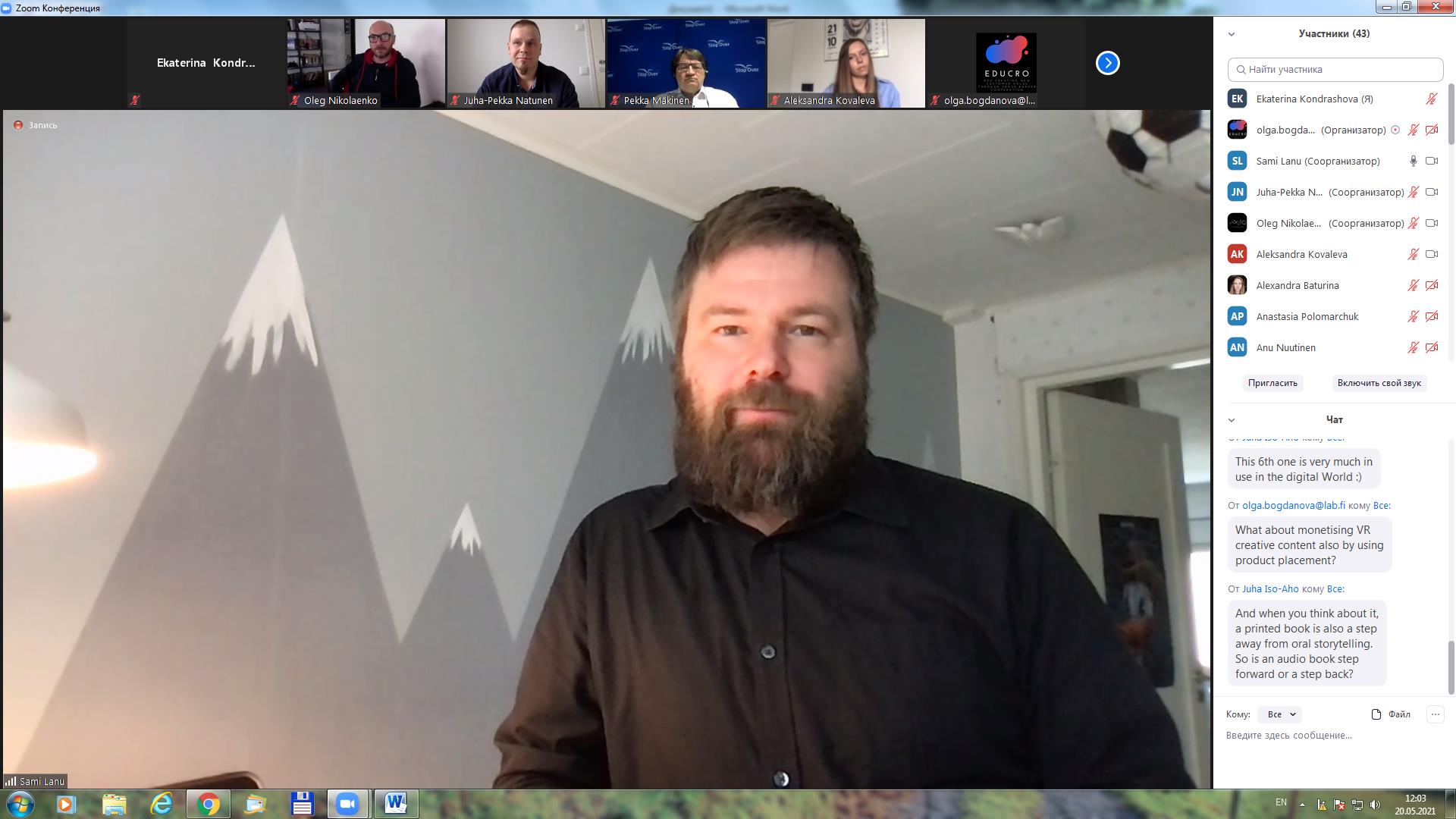 During the two hours event the speakers presented their successful Finnish and St. Petersburg cases of work with digital technologies and the media space. Also the webinar participants gave the the prospects for the development of virtual projects and opportunities for cross-border cooperation.
Our bright speakers:
Sami Lanu, LAB University of Applied Sciences. Time to ReThink Digital Marketing
Oleg Nikolaenko, AXiiO. Opportunities for the Advertising Market in Virtual Reality
Juha-Pekka Natunen, Nuijamies. Culture and arts: marketing for different industries
Pekka Mäkinen, Airtouch. Can 3D and VR bridge and connect services and products?
Alexandra Kovaleva, Manege Central Exhibition Hall. Manege: facing the digital challenge
More than 70 people joined the event via Zoom. There were cultural managers, creative intrepreneurs, IT developers, agents from tourism industry, as well as students studying management and project management.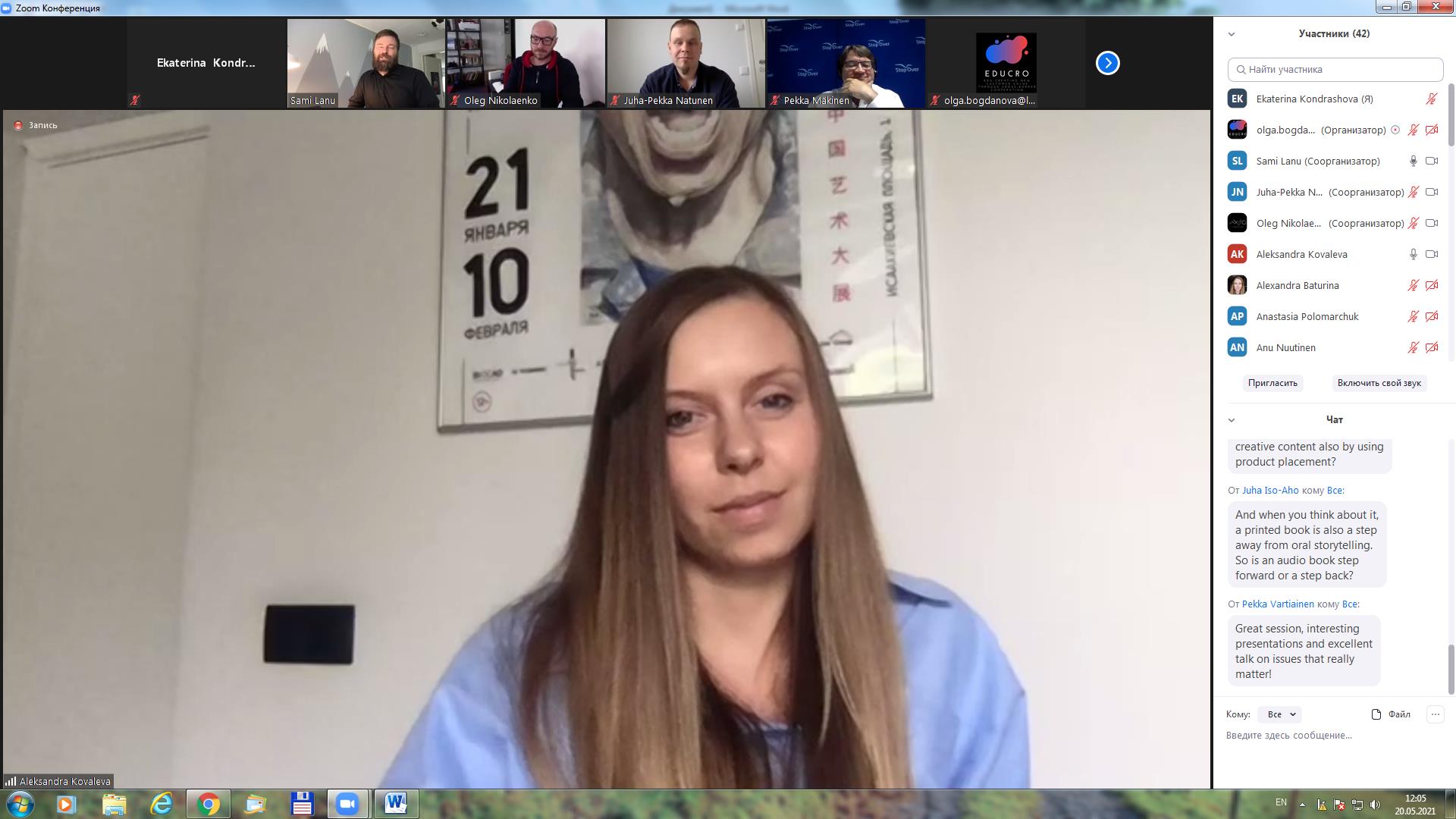 After the presentations, a panel discussion was held. The speakers were invited to discuss the use of digital technologies in the promotion of cultural projects, as well as to answer the questions appeared in the chat. The webinar participants exchanged their views on how the activities of cultural organizations will develop in the new reality of post-covid. Colleagues agreed that VR and AR technologies will help in creating interesting, creative projects and will be significant for attracting a new audience.