Together with The Northern Dimension Partnership on Culture (NDPC), the Cross Innovation Hub of Hamburg Kreativ Gesellschaft offers a digital workshop in four modules for visionary creative professionals who want to learn more about the idea and potentials of Cross Innovation and the role that creatives have in it.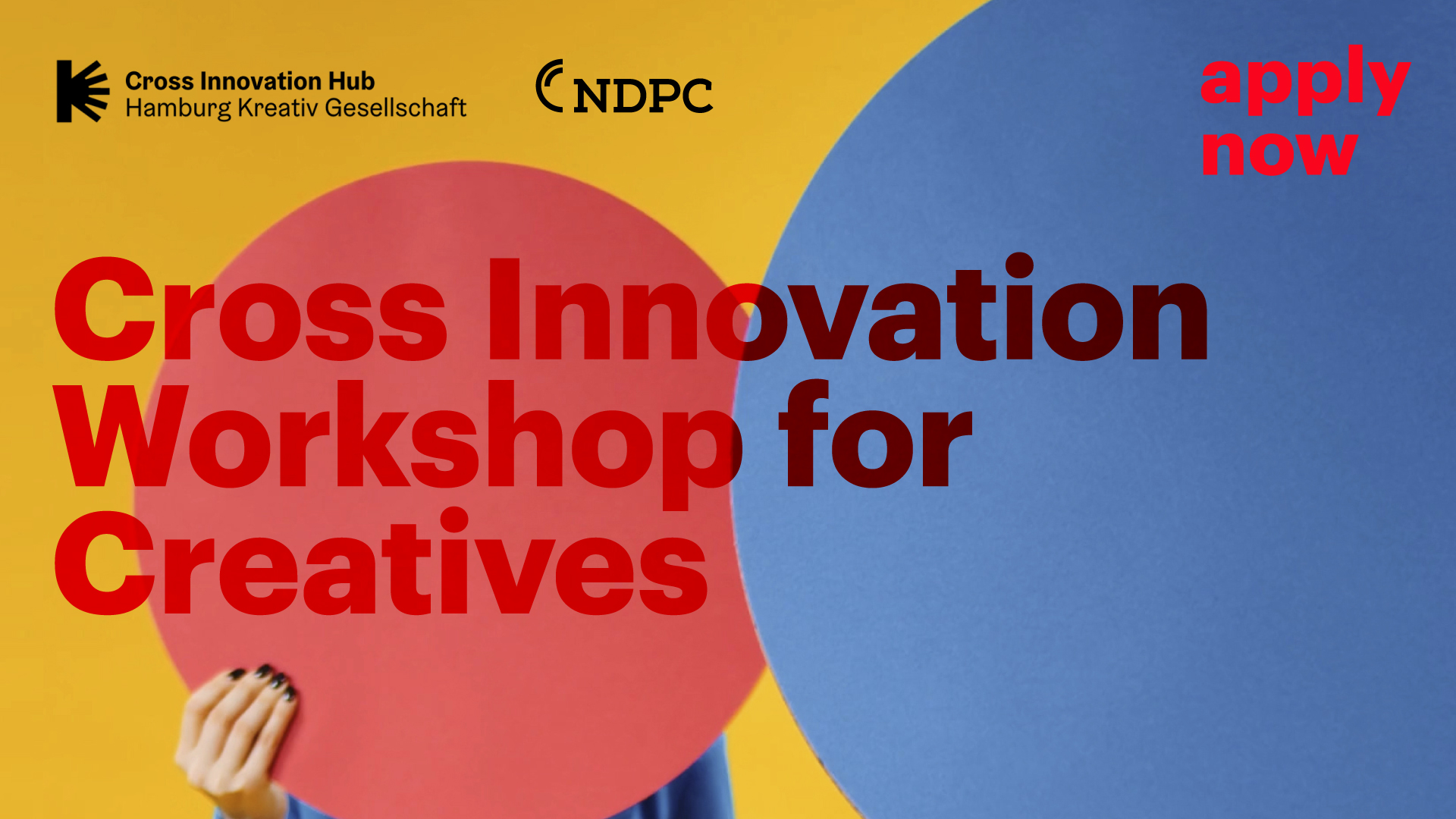 We are Looking for You
We are looking forward to applications from creative minds from all submarkets of the creative industries (i.e.design, film, advertising, software/games, architecture, literature, theatre/dance, fine arts, music, press, broadcasting) from Northern Dimension (ND) area, which covers Denmark, Estonia, Finland, Germany, Iceland, Latvia, Lithuania, Norway, Poland, Russia and Sweden. We hope for great diversity and many different perspectives.
Are you interested? Then apply here until June 30th 2021.
About the Programme:
Cross Innovation Workshop for Creatives
In the search for new impulses for products, services, processes and business models it is increasingly worth looking beyond one's own fields of action into other industries. It is precisely the examination of the creative industries with their solution-oriented but yet result-open approaches, flexible working cultures that can open up new perspectives. The Cross Innovation Hub of Hamburg Kreativ Gesellschaft brings together companies and organisations from different industries with creative professionals in order to jointly change perspective, develop visions and create innovations! In the workshop we would like to share our experiences, conditions for success, formats and methods for Cross Innovation with you – always with a focus on the role of agents from the creative industries. Besides input, it is all about mutual learning, exchange, networking, inspiration and collaboration – going hand in hand with interactive working sessions on Zoom and Miro. The workshop shall be based on experience, our all interests and needs as best as possible.
Please apply here until June 30th 2021 and briefly describe your motivation and professional background. We will get back to you by the beginning of July. The workshop will take place on Zoom and Miro with a maximum of 20 participants. There is a participation fee of € 80. NDPC will grant five white cards to creatives so that they can participate for free.
More details about the Program
Source: Northern Dimension Partnership on Culture (NDPC)